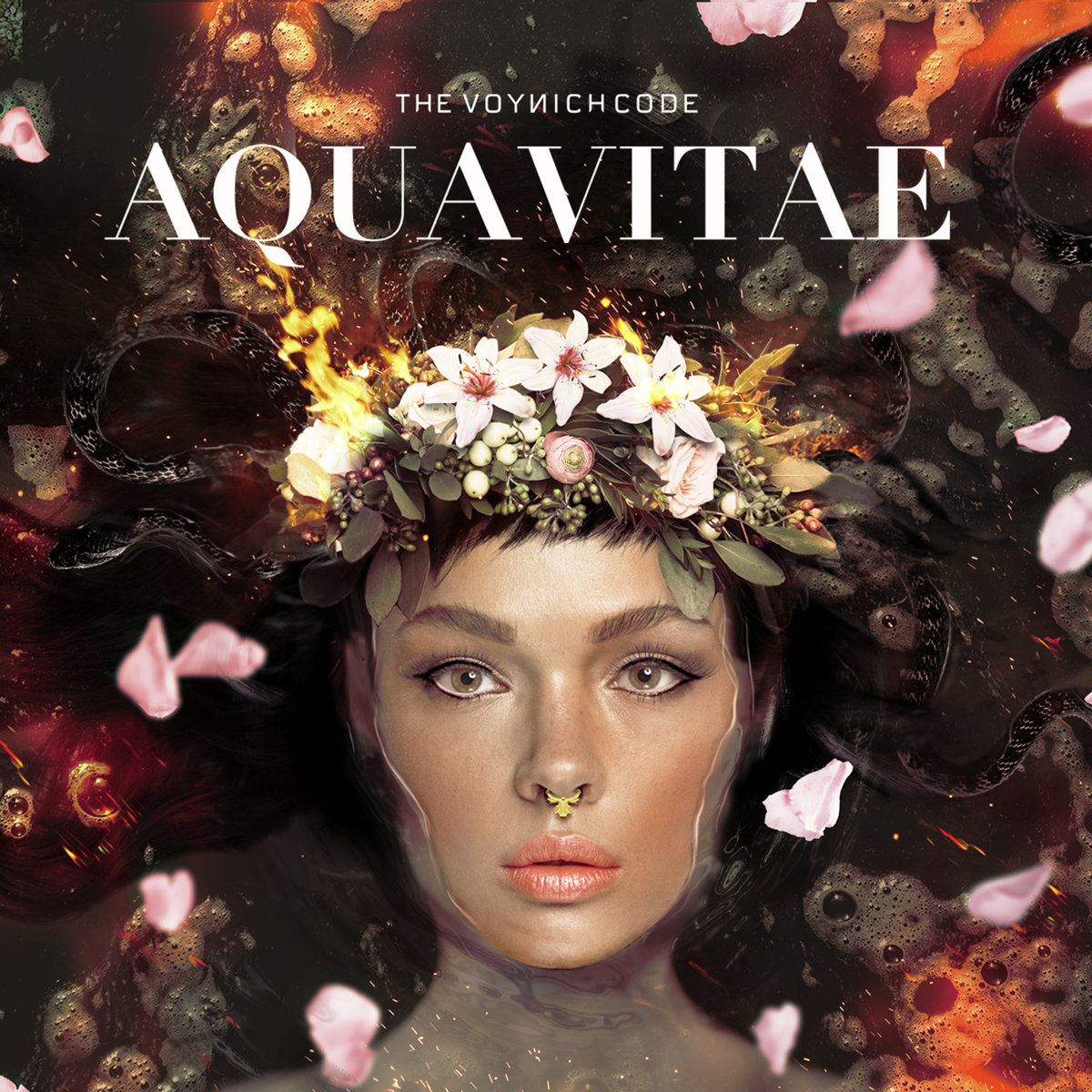 The Voynich Code is a progressive metalcore band from Lisbon, Portugal, and released their debut album, "Aqua Vitae", on May 5th through Primordial Records, Aqua Vitae, which features 12 tracks including Grammy nominated features, Jake Luhrs and many more!The band consists of Nelson Rebelo on vocals, Vinnie Mallet on guitar, André Afonso also on guitar, and Euler Morais on drums.
The last few years have been very productive for THE VOYNICH CODE as 2015 saw the Portuguese tech death outfit grace the stage of UK Tech-Fest and they received a commendable response with their debut EP Ignotum with opening track Antithesis approaching almost 400,000 views on YouTube, they are aiming to keep their momentum flowing with their new album. On May 7th, 2017 The Voynich Code returns to their home in Lisbon for the release show of their new album, The show will have the support of bands: ANALEPSY and Fortune Teller.
"THE VOYNICH CODE have produced a very adept exhibition of technical proficiency in Aqua Vitae that will satiate even the most riff thirsty of tech metal worshippers but at times it feels the feverish tempo can become a little too much to absorb and a lot of the brilliance and intricacy provided by all 4 members is somewhat lost as your brain tries to decipher the onslaught from all sides. Despite this there is evidently an abundant wealth of talent at their disposal and the potential is at their finger tips to continue producing ground breaking material which will propel them into the upper eschelons of one of the most highly contested genres in metal." (Rating: 8/10 - Distorted S ound Magazine).
The Voynich Code are touring Europe at the following dates:
May 18: Vecchia Scuola Pub, Brescia, Italy
May 19: Rock Town, Cordenons, Italy
May 21: Durer Kert, Hungary, Budapest
May 22: Fatal Music Club, Prague, Czech Republic
May 24: Hades Reutlingen, Stuttgart, Germany
May 27: Flashback, Genk, Belgium
May 28: The Labour Club, Northampton, UK
May 29: Sticky Mike's Frog Bar, Brighton, UK
May 30: Mulberry Underground, Sheffield, UK
May 31: The Black Heart, London, UK
Formed In: 2013
Status: Active
Years Active: 2013 – Present
LINE UP
Nelson Rebelo - Vocals
Vinnie Mallet - Guitar
André Afonso - Guitar
Euler Morais - Drums
Country Of Origin: Portugal
Hometown: Lisbon
Genre: Progressive Deathcore/Djent
Official Website: http://www.thevoynichcode.com
Facebook: https://www.facebook.com/pg/thevoynichcode
Bandcamp: https://thevoynichcode.bandcamp.com
Soudcloud: https://soundcloud.com/thevoynichcode
Twitter: http://www.twitter.com/thevoynichcode
Youtube: http://www.youtube.com/thevoynichcode
Instagram: http://www.instagram.com/thevoynichcode
Last fm: https://www.last.fm/music/The+Voynich+Code
Merch: http://thevoynichcode.bigcartel.com
Current Label: Primordial Records
General Manager
Alex Boezeman - newbreedagency@gmail.com
Booking agent
Alex Boezeman - newbreedagency@gmail.com
Aqua Vitae (Full-Length Album - 2017)
Released May 5, 2017
Purchase Aqua Vitae (Physical & Digital) Here:
Official Band Merch Store: