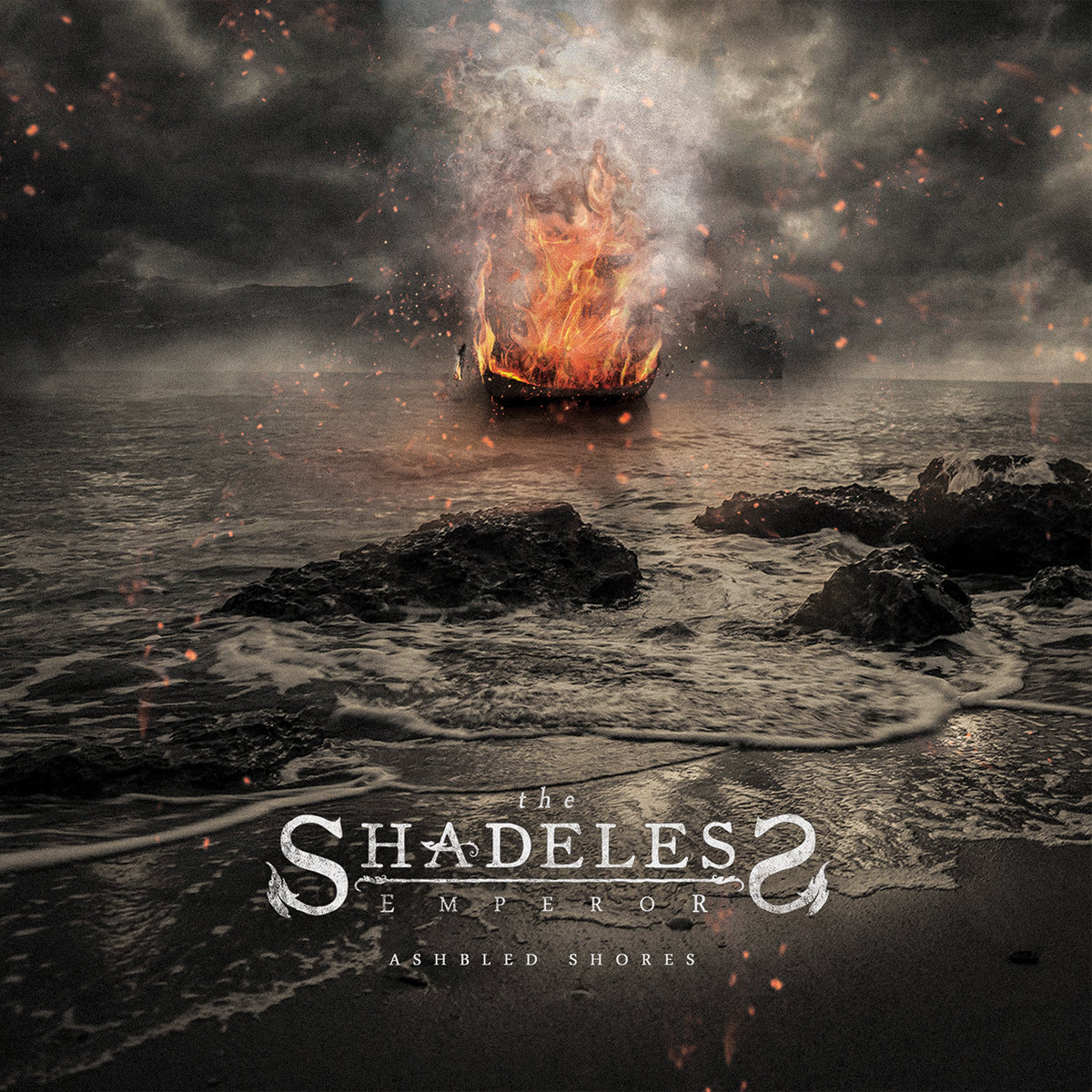 The Shadeless Emperor is a five piece Epic/Melodic Death metal band originating from Larissa Greece, officially formed in early 2010. Due to many unfortunate circumstances, the band was inactive until late 2012, were they started the recordings for their demo under the name "Homeland", which was self-released in January 2013.
The band's main lyrical themes are inspired by fantasy, literature, mythology and philosophy. The Shadeless Emperor shared the stage all around Greece with bands such as Wolfheart, Jinjer, Kin Beneath Chorus, Bewized, Among Ruins to mention a few.
In 2014 The Shadeless Emperor also self-released an 8-bit version of their demo "Homeland". When their line-up was finally complete, the band started the recordings of their debut album, named "Ashbled Shores". The band signed a distribution deal with the Wormholedeath label for the worldwide release of their debut album.
The recordings took place at Fabric Studios on August 2015, and they also self-released their first lyric video for the song "Sullen Guard" in June 2016. The mixing phase of the album took place at Anirok Studios in Kefalonia Greece, by sound engineer and bassist of the band, Filippos Salapatas whilst the mastering phase took place in Athens, Greece, by Steve Lado, guitarist of Tardive Dyskinesia.
"Particularly enjoyable for the melodic death metal fans amongst us, there's enough aggression and harmonies to suit a number of palettes on Ashbled Shores. The sound and feel of a much more veteran act, it'll be interesting to see in what ways the band continues to evolve into the future." - Deadrhetoric (Rating: 8/10)
Formed In: 2009
Status: Active
Years Active: 2009-Present
Tasos Bebes - Guitars (Lead), Vocals
Chris Mitros - Guitars (Rhythm), Vocals (Backing)
Filippos Sal - Bass Guitar, Vocals (Backing)
Ethan Tziokas -Vocals, Woodwinds
Country of Origin: Greece
Location: Larissa, Thessaly
Genre: Epic/Melodic Death Metal
Current Label: WormHoleDeath
Booking/Press Contact: theshadelessemperor@gmail.com
Facebook: www.facebook.com/theshadelessemperor
Bandcamp: https://theshadelessemperor.bandcamp.com
Twitter: twitter.com/theshadeless_gr
Instagram: https://www.instagram.com/the.shadeless.emperor
SoundCloud: http://soundcloud.com/theshadelessemperor
YouTube: http://www.youtube.com/TheShadelessEmperor
Merch: http://theshadelessemperor.bigcartel.com
Ashbled Shores (Full-Length Album - 2017)
Released August 1, 2017
Credits
Music & Lyrics by The Shadeless Emperor
Recorded by George Tsavdaridis at Fabric Studios, Larissa, Greece
Mixed by Filippos Salapatas at Anirok Studios, Kefalonia, Greece
Mastered by Steve Lado, Athens, Greece
Artwork by Ethan Tziokas
Release Dates:
Digital: 01 August 2017 (Wormholedeath/The Orchard)
CD: 13 October 2017 (Aural Music Group)
USA: 08 September 2017 (Wormholedeath U.S.A.)
Japan: 20 December 2017 (Wormholedeath Japan/Disk Union Music Distribution)
Pre-orders At: