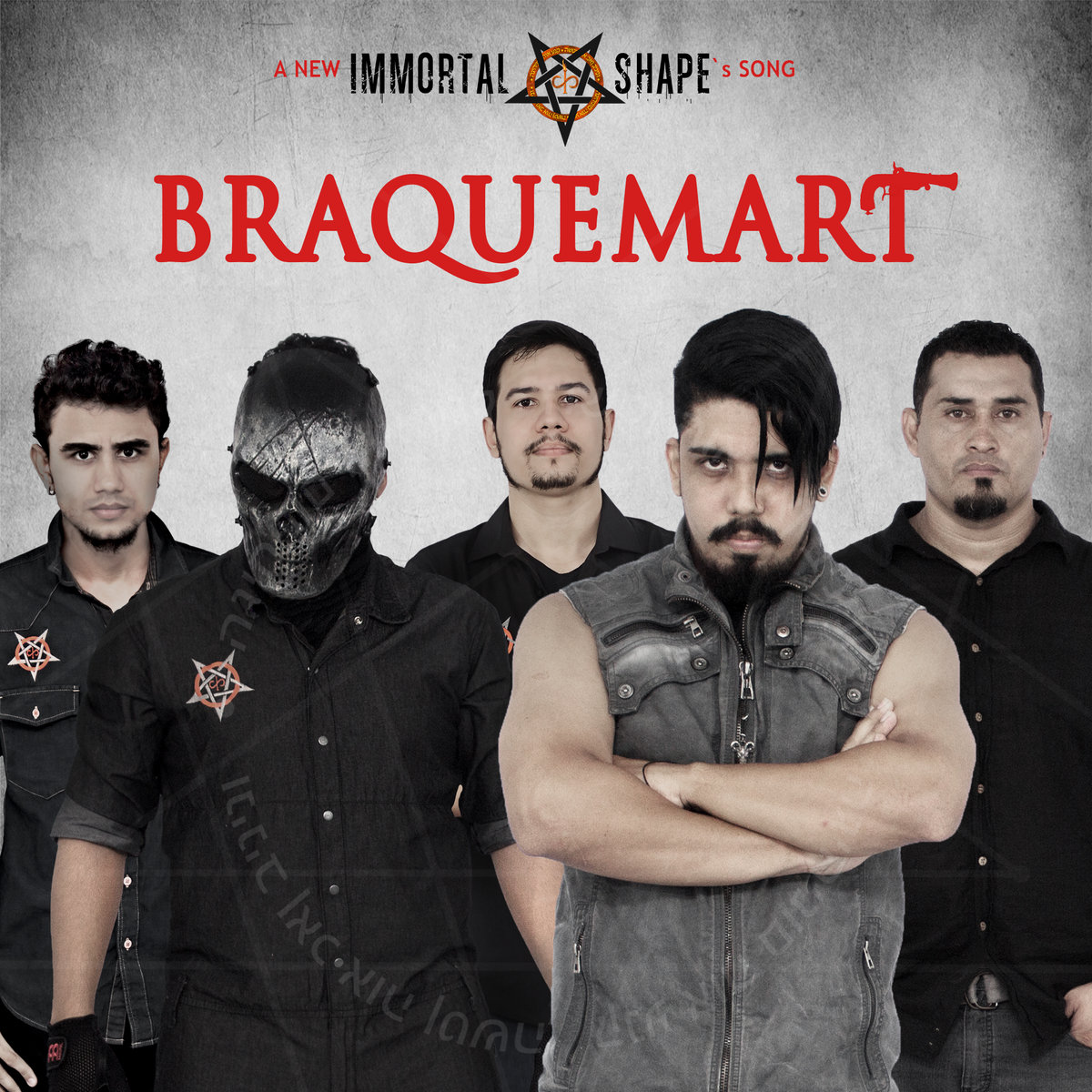 Immortal Shape is a modern metal band that is already in the underground scene of Belém / PA since 2009.
Coming branches bands like Neo Acromania and Codigo Divino.
As the guys are always evolving, "We All Must Die" is the latest EP, released now in 2016, behind other elements like Groove Metal, current Thrash and Death Melodic, this gig includes THREE songs with enough of these elements, including a sinister introduction that opens the EP. Also produced by Jadson Pinheiro, and according to the band's lead singer Augusto Cavalera "this our current work is to destroy everything and fry your brain".
With lyrics
in
that pervade wars, man, love, apocalypse, battles between good and evil, life lessons. The lyrics
are
sung
in Portuguese
and English
, the band does a Modern Metal full of energy and vitality.
With Metal Core genre, Immortal Shape brings a sonic identity that contains heavy riffs, guttural vocals and melodic, memorable lyrics.
The guys are influenced by bands like As I Lay Dying, Killswitch Engage, All That Remains and Caliban. The formation of the band has gone through several changes and now has Cavalera Augusto Oliveira "Logan" in guttural and melodic vocals, Tobias Mendes and Angelo
Silva
in guitars, Gleyson Sousa on bass and Jediael Sousa "Diel" on drums. In this release you can see a major concern of the guys with guitar timbres cleaning, commanded by friends Angelo and Tobias, beyond the highly technical down, the drums played by Jediael is really killer.
The band announced on July 28 2017, their new single.
This song, like the others that are to come, marks the beginning of a trajectory until our CD and also marks a new language acquired by the band in its new compositions.
"...
The end result of this material is the result of a work group, which above co-workers, we consider ourselves a family and this family only works well when everyone is with the same purpose.
We have work to fucking be done and one of these is to change the concept that created many of the Immortal Shape. This is just one of the reasons. We are already working on pro year CD planning next (A DANÇA DO DEMÔNIO), and will be something out of the sameness ... .. Let's do something for everyone want that have in this album. We will make people feel attracted like a magnet.
" - Commented the band.
Formed In: April 7th of 2009
Status: Active
Years Active: 2009-Present
LINE UP
Cezar Augusto - Vocals
Tobias Mendes - Guitar
Angelo Silva - Guitar
Gleyson Sousa - Bass
Jediael Souza - Drums
Country Of Origin: Brazil
Location: Belém-Pa
Current Label: Unsigned/Independent
CEO: Jediael Souza
Press Contact: 82708606 (Cezar Augusto)
Phone: (091) 98124-3161 Jediael Souza
Email: immortalshape@gmail.com
Official Website: https://www.immortalshape.esy.es
Facebook: https://www.facebook.com/Immortalmetal22
SoundCloud: https://soundcloud.com/immortal-shape-oficial
Instagram: http://www.yooying.com/immortal_shapeoficial
Twitter: https://twitter.com/immortal_shape
Myspace: https://myspace.com/immortalshape
Pure Volume: www.purevolume.com/ImmortalShape
Released July 28, 2017
Streaming + Download