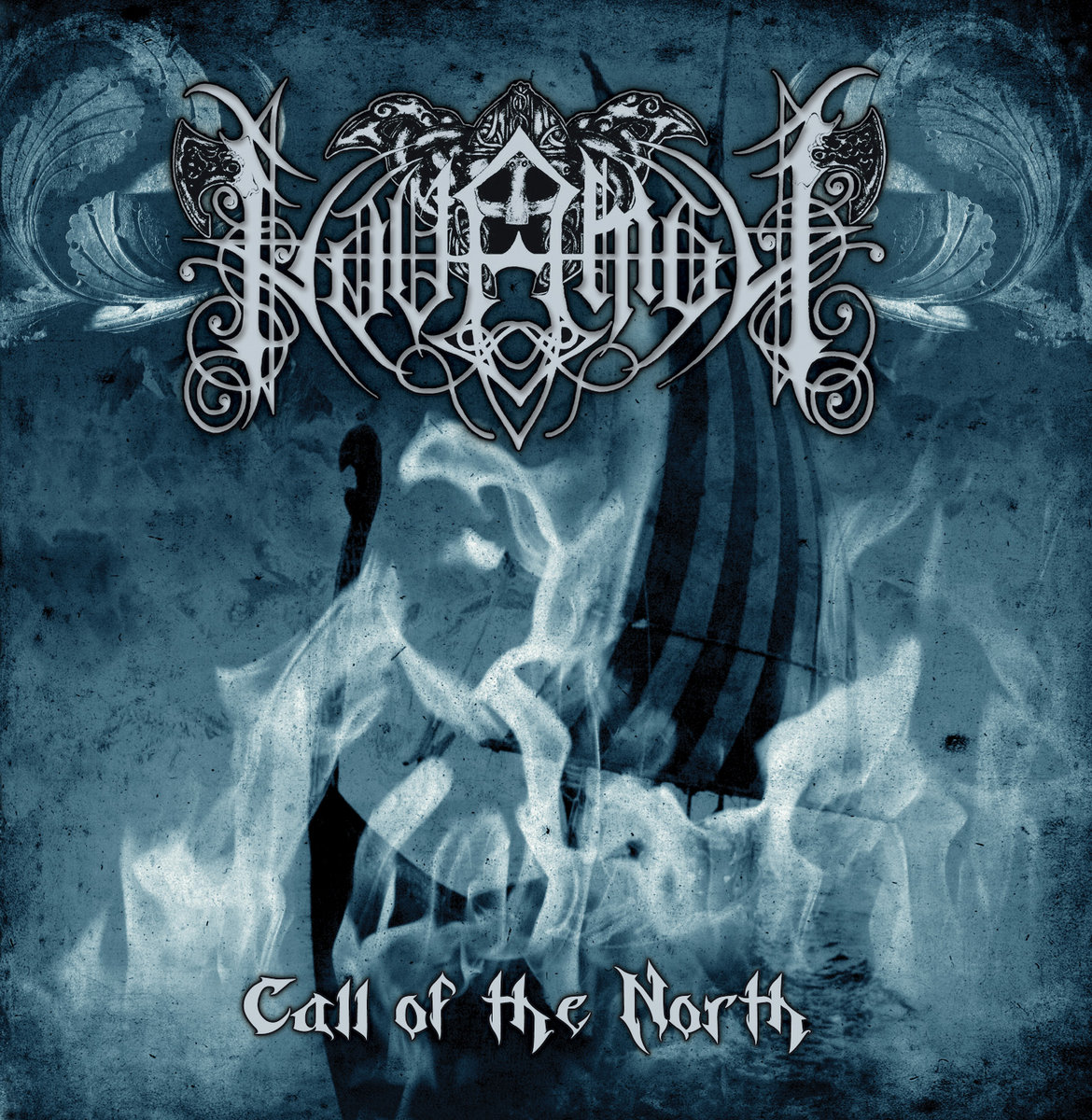 From the shores of Nastrand, from the shadowy depths, a legend encased in ice grew. It speaks about a musical force that has been asleep for eons. But now, it has been revived in human shape to cover the world in a gloomy shroud filled with ancient misery. This ancient force, invisible to a mere eye, will sweep in like a tide of doom to drench the entirety of the world in an ancient pagan chaos beyond memory and sanity.
In howling ice-winds you can hear distant tones appear. A dimmed froststorm from ages ago have claimed the mission to spread the words of Ragnarök across our lands. Havamal has been spoken! Mighty words of Odin, grant us strenght and wisdom! Lead the way for the blind mass. The world will once more tremble before the might of the aesirs. All living things will be snared in an eternal ice-age! Havamal! Remember our songs of force!
Now the high-born song is heard in the halls of the high-born, favorable to the sons of man, useless to the sons of giants. Hail the person that spoke! Hail the person that can!
Rejoice, you who understood! Fortunate, you who listened!
Formed In: 2016
Status: Active
Years Active: 2016-Present
Country: Sweden
Genre: Melodic Death Metal
Current Label: Unsigned/Independent
Facebook: www.facebook.com/Havamalofficial
Bandcamp: https://havamal.bandcamp.com
Call Of The North (EP - 2017)
Released June 2, 2017
Streaming and Orders: