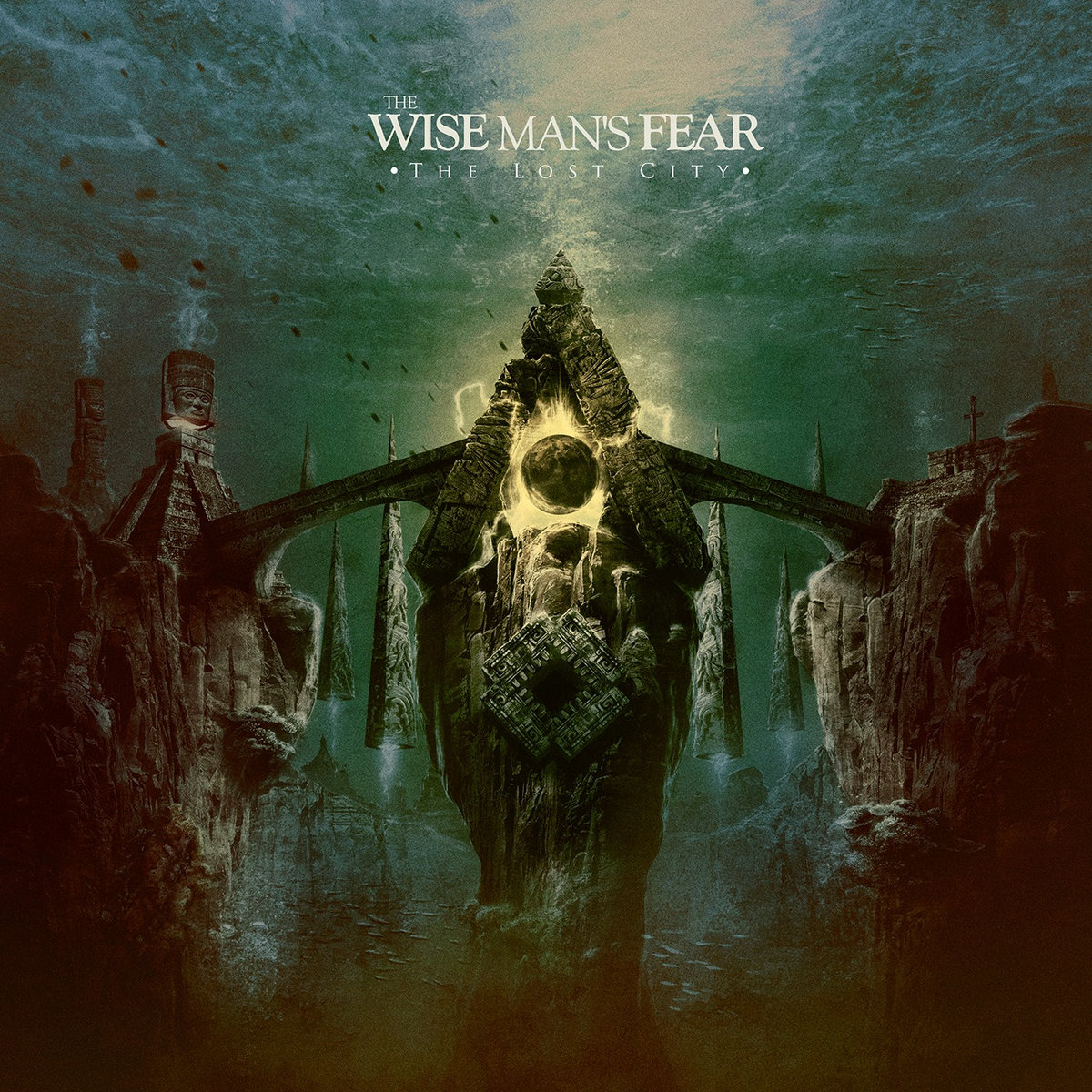 BIOGRAPHY
The Wise Man's Fear is a 5-piece Fantasycore band from central Indiana, USA. Their name stems from a fantasy novel of the same title written by Patrick Rothfuss that chronicles the adventures of the greatest arcanist of the age. The name itself is a statement against the destructive power of pridetruly wise men are almost unfailingly so humble that they seem to fear pride and the damage it causes). The series the book is part of explores the challenges and triumphs of its main character as he works his way through the world looking for answers and ultimately his place in life. His challenges force him to grow and develop as a person and an intellectual. For our own purposes we readapted the name to be a statement against the destructive power of pride. They believe that truly wise men are almost always humble to the extent that they seem to be fearful of pride. So the name really is a caution against becoming prideful no matter who you are or what you do.
The Wise Man's Fear consists of Paul Lierman on drums, Joe Dennis on vocals, Cody Chambers on lead guitar, Tyler Eads on bass guitar/vocals, and Nathan Kane on rhythm guitar. A sound somewhere between Pierce the Veil and The Fall of Troy, these guys definitely fall into the metalcore genre, but have also expanded beyond the clichés present in a majority of those bands.
Before they all started playing together Joe used to be in a band with some friends from high school called Alias. It was through the fallout of that group that he met our old guitarist and connected with the rest of them. Even before Alias, Tyler and Joe were in a band called Dreamers and Creators together (they've known each other for a pretty long while now). Codi used to be in a band called Skies of Auburn in Massachusetts while he was living there. As for The Wise Man's Fear, they've been around for a little over three years now! They formed in the spring of 2013.
On July 9th 2015 they released of their debut full-length album, Castle in the Clouds. Castle in the Clouds was recorded with producer Johnny Franck (ex-Attack Attack!, The March Ahead) and can, according to the band, they "took a very conceptual approach to writing the record...which follows the journey of the album's protagonist, a nameless knight, as he searches for an end to his quest and, allegorically, answers to some of life's enduring questions."
From the first track, the listener is invited to join in an adventure of questions, trials, victories, and discovery alongside the album's protagonist, a nameless knight who is representative of mankind. The knight awakens in a foreign field without any landmarks aside from a massive megalithic stone that is covered in strange markings standing alone in middle of the field.
After awakening in a strange land, a knight takes up the ultimate quest and embarks on an allegorical journey that explores some of life's enduring questions as he searches for the fabled Castle in the Clouds. Throughout all of the joys and hardships represented in each of the tracks, the knight continues to move steadily closer to his ultimate goal: the Castle in the Clouds.
Intrigued by his discovery, the knight becomes engrossed with the stone and obsessed with understanding what its strange markings mean. He becomes so resolved to understand its Secret that he vows to set out on a quest and not return until he has found the answers he seeks. As he is preparing to embark on his quest, he is visited by an ancient man shrouded by a cloak. The man warns him not to leave and tells him that if he goes he will have to travel alone, and that knowing the answers to his questions may destroy him. The knight resolves to leave even in the face of this danger.
The Wise Man's Fear has redesigned their sound with the production of their first full-length album. They put much effort and careful consideration into developing a sonic blend of blistering guitar riffing and powerful vocals to facilitate their all-new approach to songwriting and fantasy-themed conceptual subject matter.
The album suffers from the fault that most metalcore albums have: they're too damn short. Being a fan of progressive rock music and concept albums, I'm used to fewer songs and hour-plus long albums that delve deep into the lyrics. Containing 11 songs lasting roughly 37 minutes, I crave more every time I listen to this album, and hope they can add an extra ten or so minutes to their next album.
AWARDS
Ball State Battle of the Bands 2015

Ernie Ball Vans Warped Tour (Indiana) 2015
On August 10 they released their second album called "Lost City" that
is a great mixture of the elements in Castle, and shows quite a bit of progression into the album.
The Wise Man's Fear has been methodically producing thematic, conceptual music since their debut full-length release Castle in the Clouds in July of 2015. Their material threads together to deliver a compelling narrative following a cast of characters representative of symbols and themes greater than themselves.
Years Active: 2013-Present
Joe Dennis – Harsh Vocals
Tyler Eads – Clean Vocals
Codi Chambers – Lead Guitar
Nathan Kane – Rhythm Guitar/Backing Vocals
Thomas Barham - Bass Guitar
Location: Central Indiana, USA
Current Label: Unsigned/Independent
The Lost City (Full-Length Album - 2017)
Released August 10, 2017
Orders and Streaming: