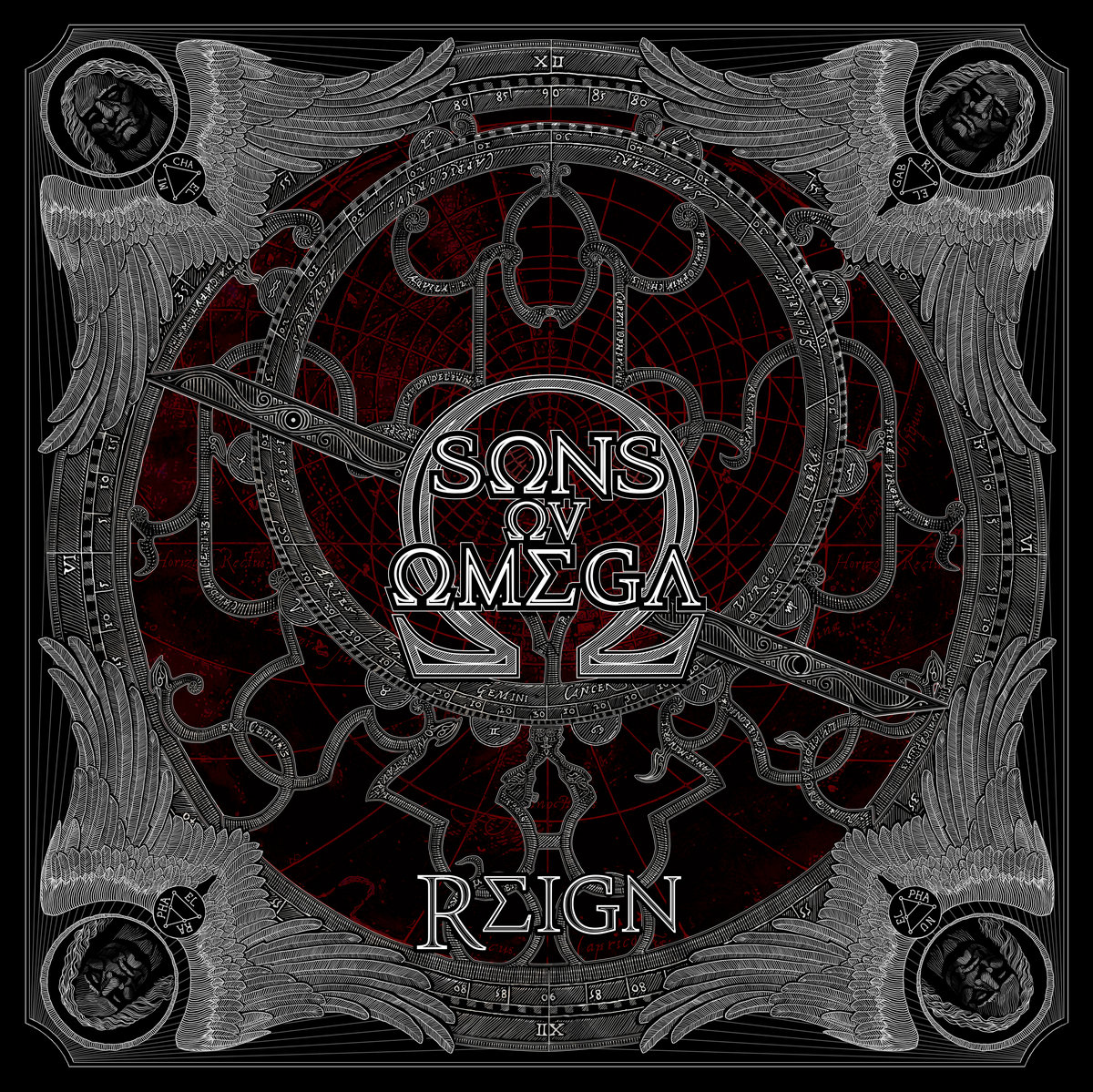 Sons Ov Omega is a a Swedish apocalyptic occult metal legion as they call themselves, from the mental depths of creative process by Tiamat Invictuz and Lord Arktos that promptly attracted Mors and Anthropos.
From 2012 until 2015, the year in which the band entered the studio to finally record their first full length album, a lot of work was done. Although they were born in the cradle of black metal scene, the differences and musical influences among them were immense. But with the maturity of ideas and concepts formulated through their musical experiences with other groups, they finally seem to have come to a common point.
In 2015 he began to do the vocals and guitar in Wormlight alongside his friend the bassist, Lord Arktos. But all this time they have worked tirelessly, refining their sound, writing lyrics, looking for a lyric theme that represented the band as a whole but also the individuality of each.
In 2016 the band signed with Black Lion Records and months later was the official release of the album named Reign. The lyric theme of the album is based on excerpts from world mythology. The album consists of 11 divergent tracks. REIGN was released on CD/digital worldwide February 18th via Black Lion Records. The album was Mixed and Mastered by Ronnie Björnström in Sweden. All of them elegantly orchestrated by the combination of elements of the most diverse dark and obscure styles. Black metal and melodic death metal are the basis of everything here, but intermingling the harmonic construction, you will find a bit of folk metal, dark indie, tons of progressive metal and unusual avant-garde musical constructions. This work certainly brings all the maturity acquired by the main members over the years.
"Overall, I find that the album does an excellent job of creating a sound that you probably haven't heard before. The thematic elements work very well with the music, and the mystery that surrounds their identity is married with the sound of the music as well. It's a very intriguing album that should awaken your senses." - Metal Temple (Ratings: Songwriting: 8; Originality: 9; Memorability: 8; Production: 8).
"Sons ov Omega created a delicate and – I daresay – intricate piece of blackened Melodic Death Metal. On top of that, they freely mix progressive with ambient, growls with clear voice vocals to this motley menu of metal styles. The album ends up in a slightly epic, complex, but still finely chiseled conflation of tracks. And it is this out-of-the box and sometimes out of this world way of writing music that is the main allure of the album. And so it should be. After all they go a-chasing of any number of mystical and mythical figures. Well done, cool record." - Rock Music Raider ( Rating: 7/10).
"Sons Ov Omega is a newcomer band, even though they exist since 2012, the members are mostly young but very talented and interested in doing something different and great. And after the release of Reign, undoubtedly the legion of the sons from the god of the Apocalypse will increase, not only in Sweden, but across the planet. Permaneas habet Longam vitam "Sons Ov Omega"!" - Terra Relicta (Rating: 8/10).
"With great variation and lots of different styles blended together in a surprisingly coherent amalgam. As I've said, the band take notes from several different genres, including black, death, thrash and progressive metal, but the biggest replay value lies in the catchy-but-never-cheesy choruses that are so prominent in every song." - Metalopsy (Rating: 4.0/5).
"Sons Ov Omega have crafted a daring, even thrilling debut that drinks deep from the wells of metal's storied history and legion subgenres to deliver a welcome progressive tale of doom and destruction. If you like Perihelion Ship, Dark Tranquillity, Cult of Fire, and Therion, you're sure to find much to love here." - Toilet ov Hell.
"Much to enjoy about the start of Sons ov Omega's debut Reign. Melodic black and death fans will surely find the more classical approach (not a hint of modern trappings here) to be a refreshing change of pace from the norm even if it stays within the confines of what may be expected. A grower of an album that sets the band on a path towards bigger and better things." - Dead Rhetoric (Rating: 8/10).
Formed In: 2012
Status: Active
Years Active: 2012-Present
Country of Origin: Sweden
Location: Umeå
Genre: Melodic Black/Death Metal
LINE UP
Malocchio – Bass
Arktos – Drums
Mors – Guitars
Invictuz – Guitars, Backing Vocals
Anthropos – Vocals
Current Label: Black Lion Records
Booking/ Contact: sonsovomega@gmail.com
REIGN (Full-Length Album - 2017)
Released February 18, 2017
Pre-orders and Streaming: