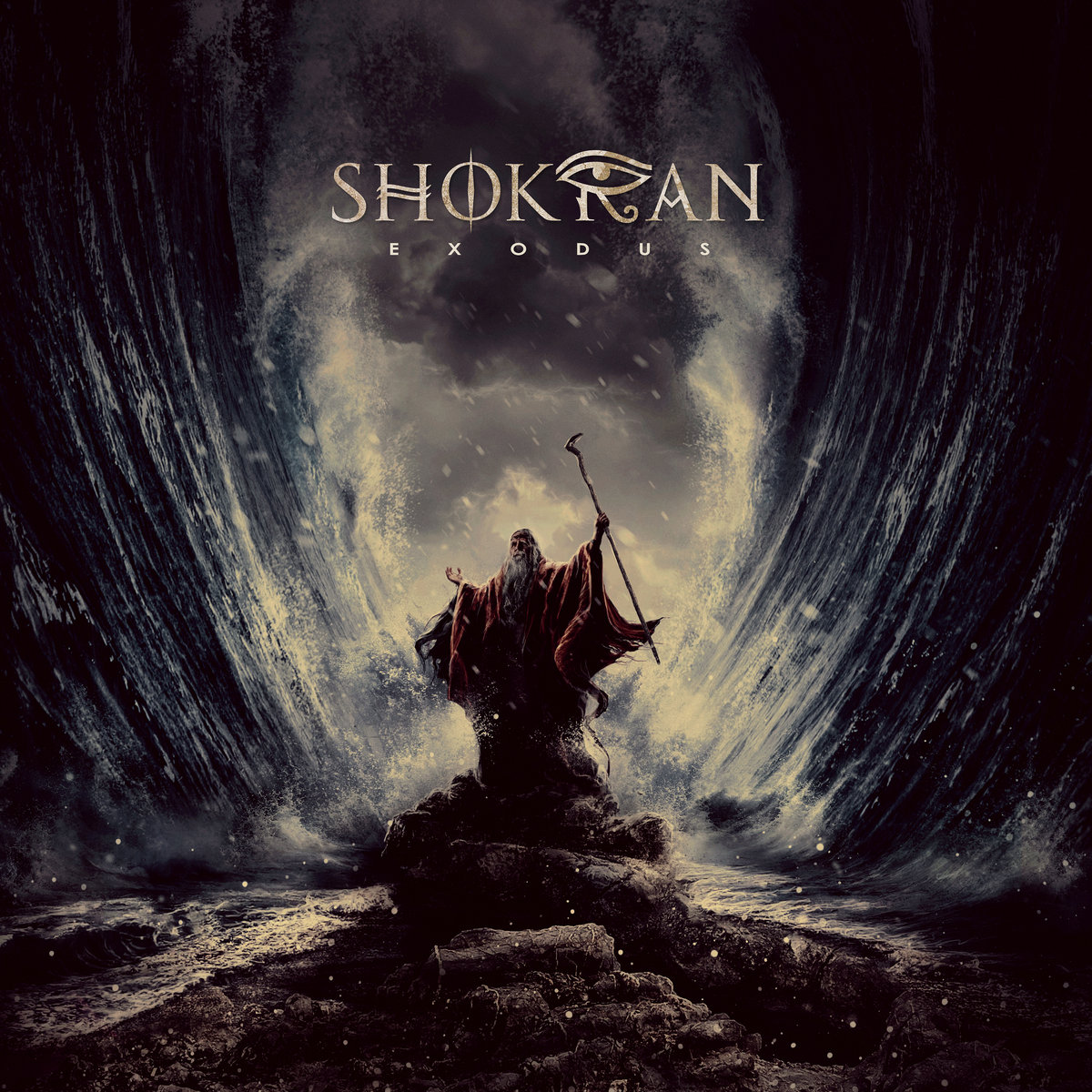 Shokran started out as a one-man band however, after the debut release "Sixth Sense" the project quickly turned into a full band production! The group wasted no time and quickly released their debut EP in 2014 titled "Supreme Truth". In support of this first group release, Shokan embarked on a tour covering Russia. Though they have had a slight turn over in band members the band has settled on four extremely talented musicians, led by founding member, song writer and guitarist Dimitry Demyanenko. He is joined by drummer Michael Isaev, bassist Valery Yushkevich and vocalist Andrew Ivashchenko.
Shokran returned to the studio in the end of 2014 to begin recording their newest release "Exodus". This album is two years in the making, and fans have been patiently following the progress with small teasers along the way. These include the March 2015 releases of the single "Creatures From The Mud" and music video for the track "Collapses".
The guys gained their experience, replaced two band members, had a long negotiations with the top-lables of our "Heavy world" such as Sumerian Records etc.
And now the hour has struck! This time they'll narrate you the the ancient story. You'll have a chance to join the times of the Pharaohs' reign, namely, The Plagues of Egypt times, which had persuaded the Pharaoh to release the ill-treated Israelites from slavery, the beginning of the Exodus. Accompanied by the tough riffs, minor harmonic melodies, furious rythm section, beautiful clean singing and all the lung's power screams, this LP will cause a full-immersion in the antiquity.
For those who want to buy CDs the band made a gift-instrumental version of the album. It will be available exclusively on physical copies. Hurry up to buy it. Pre-order of the CD could be issued by Bandcamp's form.
In the end, Exodus is about as perfect as a progressive deathcore album can get. Incredible vocals, aided by creative and masterful writing that flows together as a masterpiece. The album truly needs to be experienced in full, as it will constantly give the listener chills. Shokran have raised, if not destroyed the bar for the genre. - Heavy Blog Is Heavy (Rating 5/5)
Exodus is easily the best thing I've heard all year, and it's a true treat for fans of the style. - New Noise Magazine (Rating 5/5)
Exodus needs to be a movie soundtrack to the most epic film ever created. If you haven't picked it up yet, please do yourself a favor and do so immediately. I would personally put this as my album of the year. - It Djents (Rating 10/10)
Formed In: 2012
Status: Active
Years Active: 2012-Present
LINE UP
Dmitry Demyanenko - Guitar
Michael Isaev - Drums
Valery Yushkevich - Bass
Andrew Ivashchenko - Vocal
Country of Origin: Russia
Location: Yeisk, Moscow
Genre: Groove Prog Metal
Current Label: Unsigned/Independent
Email: shokranband@gmail.com
Booking/Press Contact: shokran.exodus@gmail.com
Facebook: http://www.facebook.com/Sh0kran
Bandcamp: https://shokranband.bandcamp.com
Instagram: http://instagram.com/shokran_band
VK: https://vk.com/shokran
Youtube: https://www.youtube.com/user/ShokranBand
Exodus (Full-Length Album - 2016)
Released September 17, 2016
The Album is Available for All Electronic Stores: