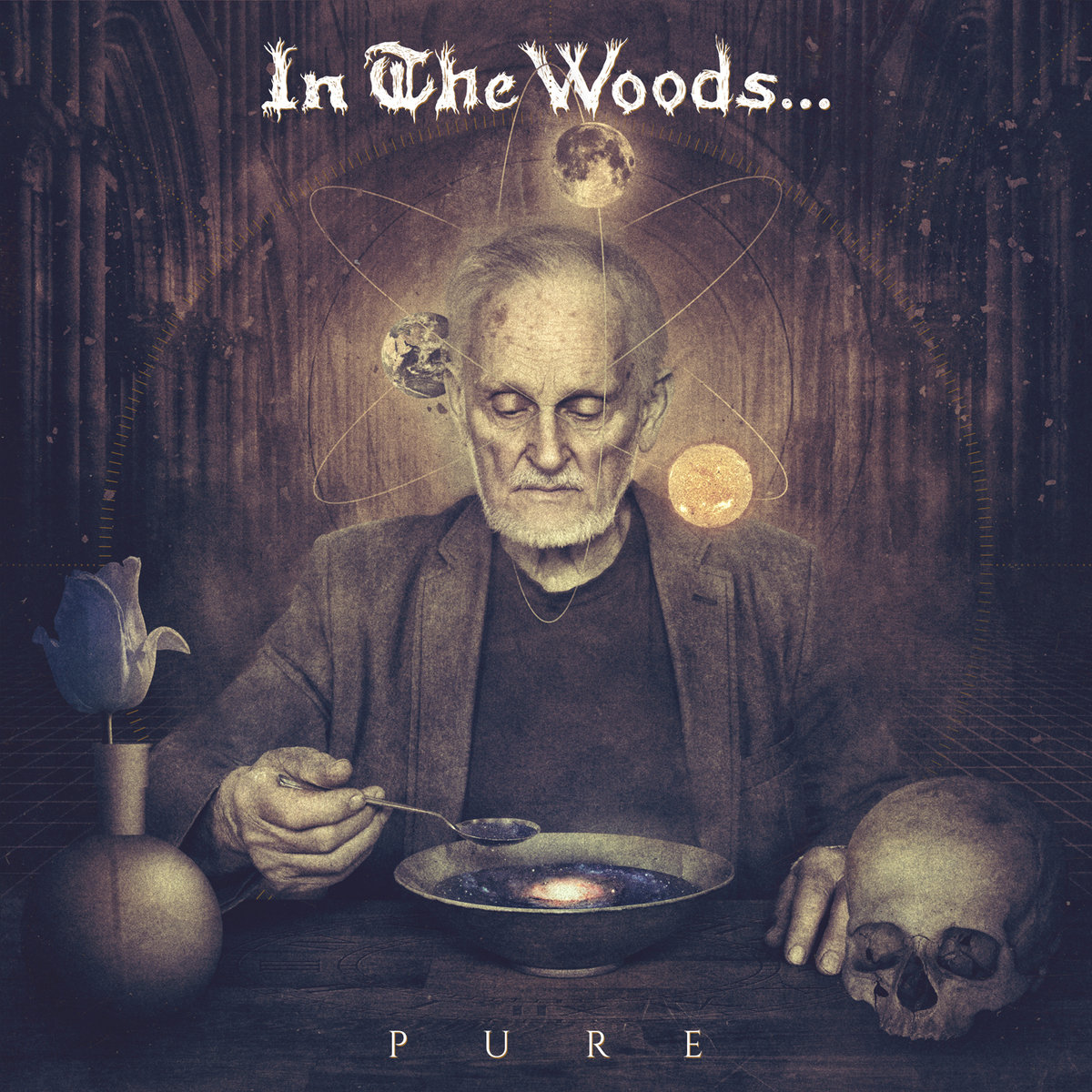 Norway has always been the most fertile of lands for experimental and avant-garde Metal. During the last three decades fabulous visionaries have pushed beyond boundaries time and time again, propagating the ever-healthy Metal underground and its myriad sub-genres. The most prestigious and mythical of all are the legendary IN THE WOODS… the originators of truly progressive Dark Metal.
Now, 21 years after their singular, beyond-classic debut "Heart Of The Ages" and 17 protracted years after last full-length "Strange In Stereo", a reimagined and revitalised IN THE WOODS… deliver "Pure" - a stunningly focussed new record – a distillation of everything that makes them one of the greats.
The prolonged absence has led to a propulsive reinvigoration, a renewed directness and melodic refinement, a set of addictive songs grounded in the same strain of epic, atmospheric and psychedelic blackened Prog-Doom the band mined for their 1997 masterpiece "Omnio" – although this record is anything but a re-tread of old terrain.
As always with ITW the exploratory nature of the music stems from the freedom of 70's progressive rock: the dreaminess of vintage FLOYD and CAMEL, the skewed restlessness of prime CRIMSON, the perpetual questing of GABRIEL-era GENESIS and subtle Krautrock intimations.
The band have evolved, matured, the unit revelling in the pleasures of restraint. The mind-chaos of youth has transmogrified into the dark divinity of wisdom that only experience can bring - a welcome respite in times of ephemeral pleasures and hyperactive multiplicities.
At core "Pure" is a collection of huge-sounding, all-enveloping cosmic tales - a supermassive record fusing epic Dark Metal with hook-ridden doom-tinged modernism, the mind's eye trained far beyond the archaic firmament deep into worlds unknown.
Formed in: 1991
Status: Active
Years Active: 1991-2000, 2014-Present
Christian "X" Botteri - Guitar
James Fogarty - Vocals, guitars and Keys
Kåre "Corey" Sletteberg - Guitars
Country of origin: Norway
Location: Kristiansand
Genre: Avant-garde/Progressive Rock/Metal
Current Label: Debemur Morti Productions
Booking/Press Contact: micha@redback-promotion.com
Bandcamp: https://in-the-woods.bandcamp.com
iTunes: https://itunes.apple.com/us/artist/in-the-woods.../id78418903
Pure (Full-Length Album - 2016)
Released September 16, 2016
Recorded at Woodscave Studio.
Mixed & mastered by WSL Studio.
Artwork by Max Winter / Teratogen.
The Album is Avaliable in the Follow Versions: