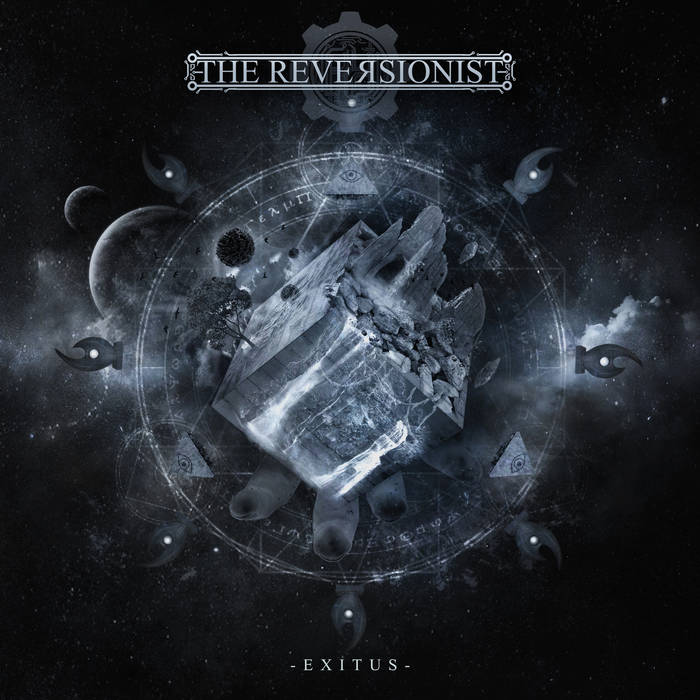 The Reversionist is an new band formed in 2016, but the band's members are not unknown to the metal scene with Stephan BARBONI (Guitars), Florent BARBONI (Drums) being the co-founders of Thrash-Death Metal French act DESTINITY, joined later by Seb VS (Guitars), Anton NICOLA (vocals) and David Richer (bass).
The music of the band is somewhere at the crossraod between Progressive Metal, Deathcore, and Neo-classical, The Reversionist have been mixing their own breed of music since 2016 with the release of their self-produced debut-album "Exitus".
The Reversionist is now currently touring to support the release of "Exitus" and share what they do best on stage.
The Reversionist uses and endorses:
VIGIER Guitars: www.vigierguitars.com
SCHECTER Guitars: www.schecterguitars.com
ERNIE BALL Strings: www.ernieball.com
Formed In: 2016
Status: Active
Years Active: 2016-Present
LINE UP
Anton NICOLA - Vocals
Seb VS - Lead & Rhythm Ruitars
Stephan BARBONI - Rhythm Guitars
Florent BARBONI - Drums
David RICHER - Bass
Country of Origin: France
Location: Lyon
Genre: Deathcore | Technical Melodic Progressive Death Metal
Current Label: Unsigned/Independent
Management: Stephan BARBONI
thereversionistband@gmail.com
Official Website: http://www.thereversionistband.com
Facebook: https://www.facebook.com/TheReversionistBand
Soundcloud: https://soundcloud.com/thereversionist
Youtube: https://www.youtube.com/channel/UCIa6csaR9SmI26FBY0qdW7g
Released: released January 19, 2017