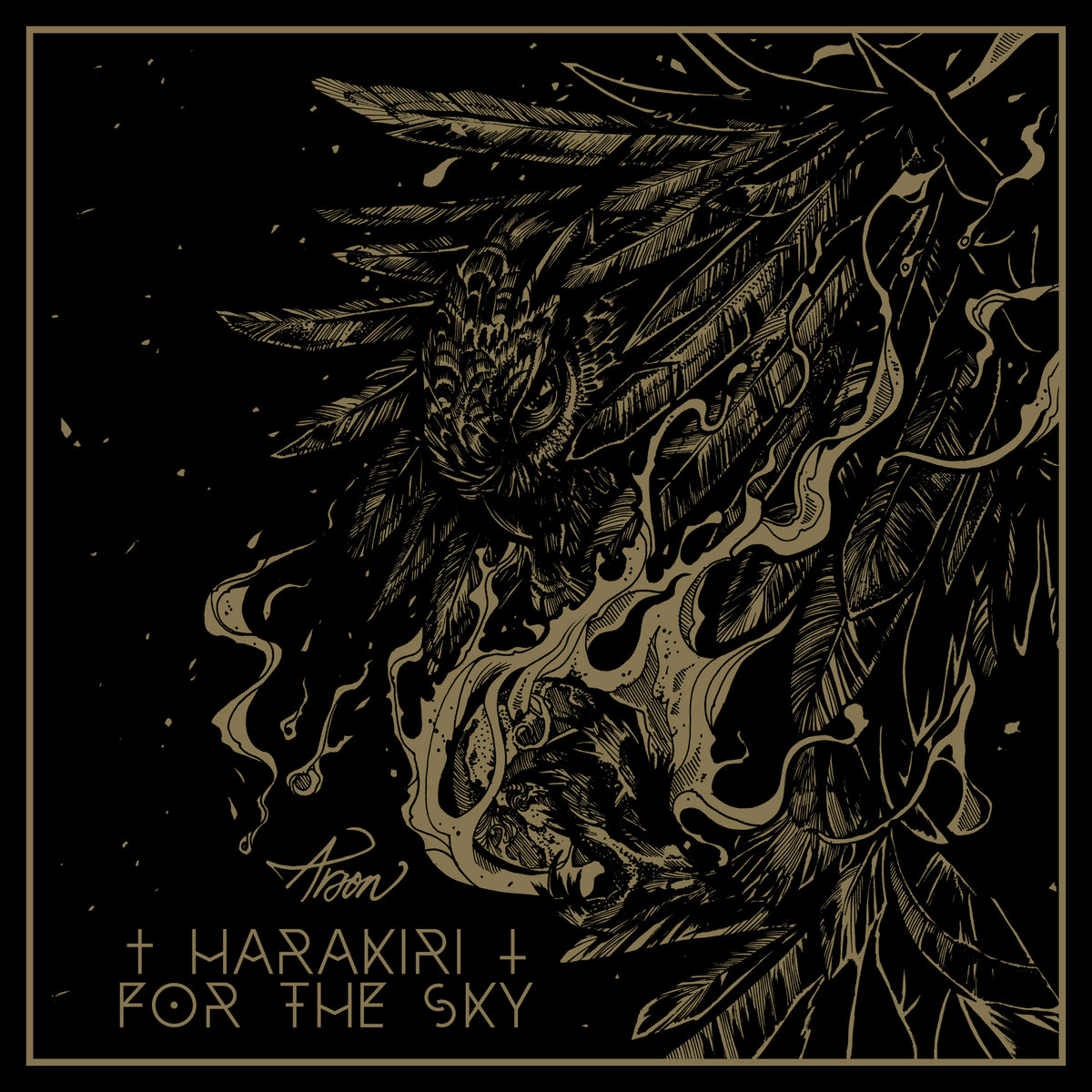 After 2016 they snatched the post black metal scene with the album "III: Trauma", the Austrians Harakiri For The Sky return to the albums with "Arson" that will be released on February 16, 2018 by AOP Records.
Mystical, icily and emotional: In the focus of the music of HARAKIRI FOR THE SKY stands the dreamy, the picturesque aspect, the melancholy joy of Black Metal and the tension of Post-Rock.
Founded in 2011 in Vienna, Austria, the aim of Harakiri For The sky has always been to create a unique mixture of melancholy and aggression, madness and meaning, and wrapped in alternately manic/mellow songs that bridged black metal and atmospheric post-rock. The band was initially begun as a studio project by erstwhile Bifröst member M. S. joined by vocalist/lyricist J. J., and has recently been expanded to a live lineup.
With that lineup secured, Harakiri for the Sky then embarked upon successful European tours with the likes of A Forest Of Stars, Ellende, Fäulnis, Der Weg Einer Freiheit, and Agrypnie among others, encompassing over 20 countries to date.
2016 was a really successful year for Harakiri For The Sky. Their 3rd album " III - Trauma" got great acclaim from critics and audiences and a nominee for the "Amadeus Austrian Music Award"!
The recording process of the 4th album "Arson" is finished now!
It is the first time with a studio drummer on a record and no one more could fit better into the line-up then Kerim "Krimh" Lechner who handle the drums behind Septicflesh and played live with Behemoth.
The new album was recorded, mixed and mastered by Daniel Fellner.
Formed In: 2011
Years Active: 2011-Present
LINE UP
M. S. - All Instruments, Songwriting
J. J. - Vocals, Lyrics
Live Musicians
Thomas Dornig - Bass
Mischa - Drums
Marrok - Rhythm Guitars And Backing Vocals
Country of Origin: Austria
Location: Vienna/Salzburg
Genre: Black Metal/Post-Rock
Current Label: Art of Propaganda
Press Contact: HarakiriForTheSky@gmx.at
Agent: christian@eld-events.eu
Managment: chris@quantheon-touring.eu
Booking: http://www.district-19.com
Facebook: https://www.facebook.com/HarakiriForTheSky
Last fm: http://www.last.fm/music/Harakiri+for+the+Sky/+wiki
Spotify: https://open.spotify.com/artist/58KBq6qkQnfWYRqCjffQQq
Merch: http://www.shop.immortalfrostproductions.com/?s=Harakiri+For+The+Sky
Arson ( Full-Length Album - 2018)
Released February 16, 2018
All music and arrangements by M.S.
All lyrics by J.J.
Session drums by Kerim "Krimh" Lechner
Classical guitar on "Heroin Waltz" by Bernth Brodträger
Recorded by M.S. and Daniel Fellner
Mixed and mastered by Daniel Fellner
Produced by M.S.
Drums recorded at "Sweat Records" by Matthias Ambros and Chris Grabner
Artwork by Striga
Limited Boxset Artwork by Metastazis
Bandphoto by Krist Mort
Layout by Seance Design
"Manifesto" cover by Graveyard Lovers
Guest vocals on "Manifesto" by Silvi Bogojevic
Choir vocals on "Manifesto" by Leesa
Stream and order: