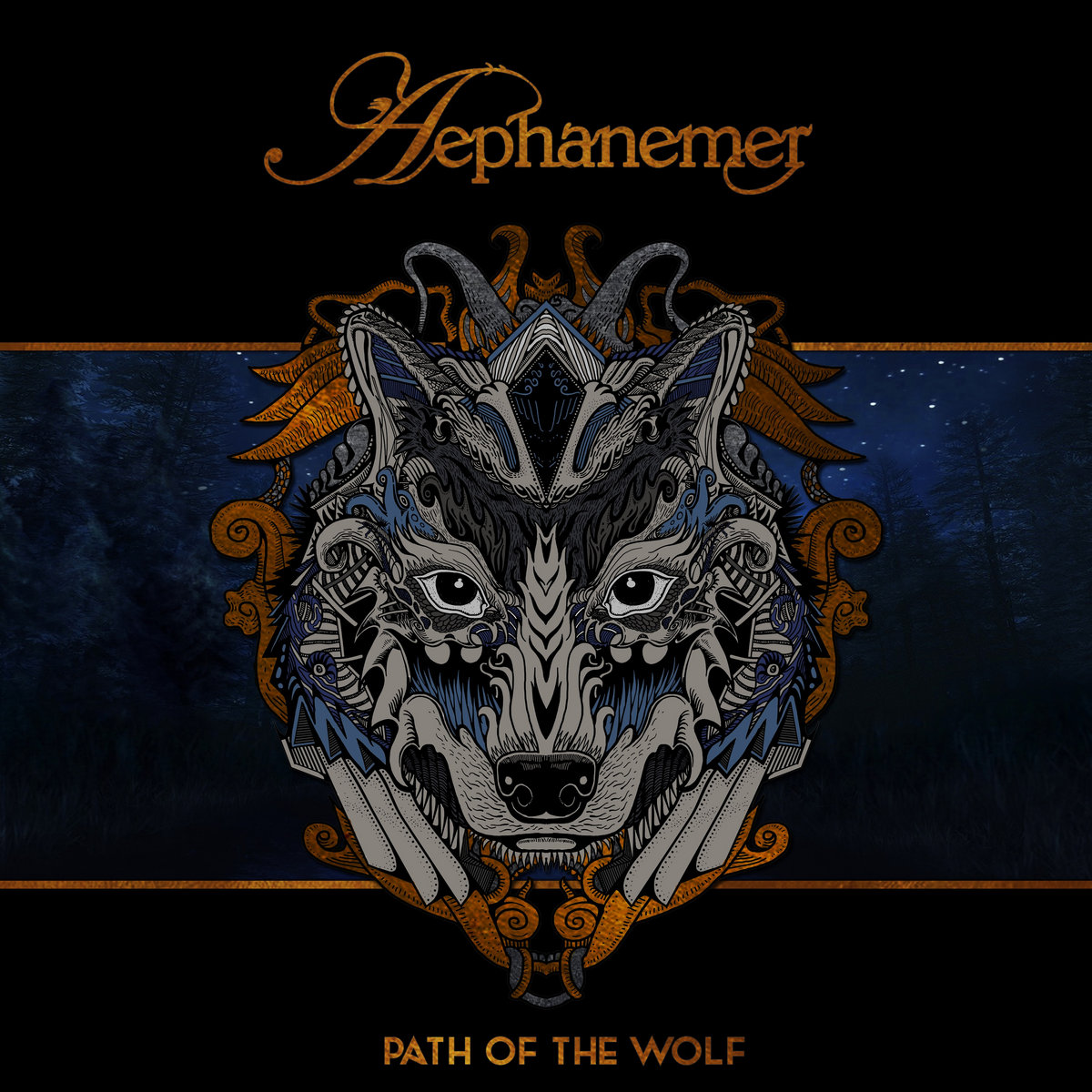 After the sucessful release of their debut full-length album, the French Melodic Death metallers AEPHANEMER have decided to re-release their debut EP with vocals included, their new single, 'Path of the Wolf', is available for streaming. Path of the Wolf was mixed by Dan Swanö at Unisound AB and mastered by Mika Jussila at Finnvox Studios.
"Many among you asked us to release our songs from Know Thyself with vocals, and we wanted to try new production processes to prepare our next album. We decided to record "Path of the Wolf" completely once again - with vocals - and asked the best audio engineers we know to handle the production. We hope you will love this track :-)" - Commented the band.
The quartet broke into the metal scene with their debut EP 'Know Thyself' in 2014, followed by their full-length 'Memento Mori' in 2016.
Integrating musical elements from scandinavian Melodic Death Metal, slavic traditional music and classical symphonies, AEPHANEMER brought some freshness to the modern metal scene and generated significant expectation from their newly formed and quickly growing fanbase.
Years active: 2013-Present
Martin Hamiche - Lead guitar
Marion Bascoul - Vocals & Rythm guitar
Mickaël Bonnevialle - Drums
Country of origin: France
Location: Toulouse, Midi-Pyrénées
Genre: Melodic Death Metal
Current label: Unsigned/independent
Path of the Wolf (Single - 2017)
Released October 13, 2017
Music - Martin Hamiche
Lyrics - Marion Bascoul
Recording (Vocals) - Brett Caldas-Lima (Tower Studio)
Mixing - Dan Swanö (Unisound AB)
Mastering - Mika Jussila (Finnvox Studios)
Artwork - Mickaël Bonnevialle