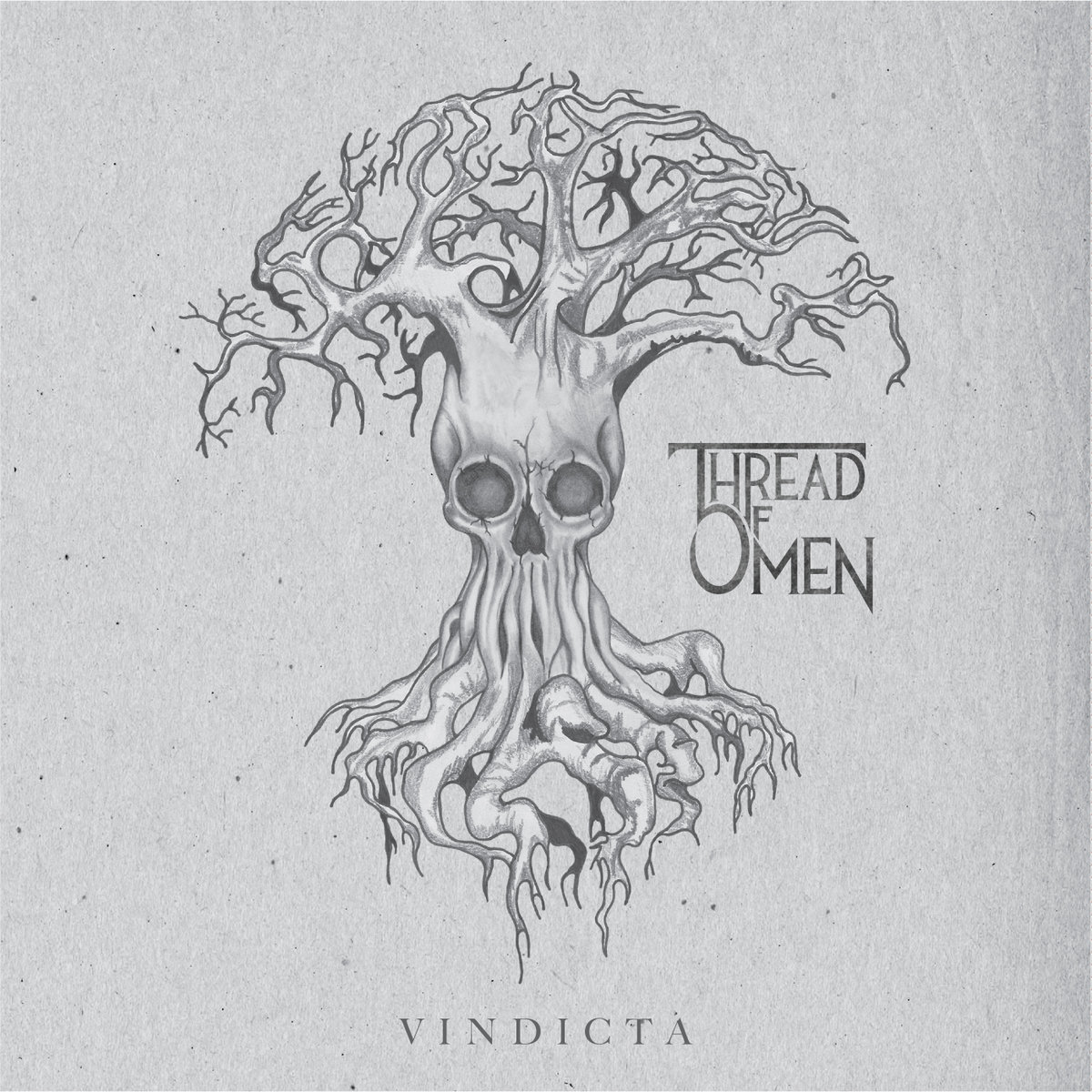 BIOGRAPHY
Thread of Omen was formed in 2013 by founding members Calla Hamman, Jean Hamman, and Stian Etsebeth. Midway through 2014, after Steyn Lotter and Victor van den Heever joined and started playing shows locally. Most recently Matthew Cox joined the band to replace Jean Hamman on bass.
Thread of Omen began as 3 friends playing covers together and the idea of becoming a serious band was not always taken so seriously. After the current drummer joined the band, and many new songs were written, the band began to evolve into something with much more potential. This led to the joining of the current vocalist who added a new dimension to the music. After finalising and structuring the set lists the band decided to begin gigging on the Cape Town circuit. Thread of Omen was soon ready to enter the studio to start recording. The band's debut album titled 'Palace of the Fathers' was released June 2, 2015
.
Their debut album, Palace of the Fathers concept album that binds the metaphorical implications of living in a society where there is a small amount of very powerful and rich oppressors who set the rules and create the mechanistic system of worshiping materialism.Greek mythological figures are used to create our own story where a group of rogue warriors attempt to over throw the power enforced on them. The structure is melodic but focuses on technicality and classical, with a slight progressive influence to create an atmosphere of anarchy. Thread of Omen 'Palace of the fathers' promises to give you a unique and raw experience within the realm of fantasy.
Thread of Omen plays melodic death metal drawing inspiration from classic death metal acts and modern bands alike. Fast-paced music with a strong focus on melody, as well as heaviness which ultimately leads to a unique sound. Their songs are connected through stories and concepts which define and refine their music.
The band Thread Of Omen have been making some noise about releasing their second full length album almost immediately following the 2015 release of their Palace Of The Fathers debut.
No surprises here, they are at it again. The first single, Glory of What from their 2nd full length album received positive reviews and was featured in many popular known African metal blogs and was also included in top tens.
Their second single 'Die Luminis' is Latin for 'day of the light' (bet you all knew that huh?) Recorded with Neil Bezuidenhout and Stephen du Plessis from Moment of clarity.
Thread Of Omen delivered it's follow-up full length with Vindicta, officially launched on hard copy on Friday 17 February, and then digitally on Saturday 18th.
In a previous statement, frontman Victor told to Metal4Africa a little about what could be expected from the current release:
"In a nutshell, we want to bring a more positive message regarding existential and philosophical codes of moral ethos, along with inspirational messages of individualism and revolt against the degrading establishments of control. Album number two would be best described as 'the next step in evolution' for Thread of Omen." ~ Victor van den Heever (vocals, Thread Of Omen)
The band is scheduled to tour to Eastern Europe in August this year, focused largely on the Wrath Inc stronghold of Romania with a key appearance at Rockstadt Extreme Fest
alongside some of our favourite and most inspirational acts Opeth, Carcass, Napalm Death, Nile, Alestorm, Annihilator and many more!
Last year, the festical saw fellow Cape Town metal band Mind Assault make a similar appearance.
Formed in: 2013
Status: Active
Years active: 2013-Present
LINE UP
Victor van den Heever - Vocals
Stian Etsebeth - Guitar
Calla Hamman - Guitar
Matthew Cox - Bass
Damian Rijkers - Drums
Country of origin: South Africa
Location: Cape Town
Genre: Melodic Death Metal
Current label: Unsigned/independent
Booking/Press Contact: threadofomen@gmail.com
Telephone: 0797027458
Official Website: http://www.threadofomen.co.za
Facebook: https://www.facebook.com/Thread-of-Omen-1401653410050737
Twitter: https://twitter.com/threadofomen
Instagram: https://instagram.com/threadofomen
Reverbnation: https://www.reverbnation.com/threadofomen
Youtube: https://www.youtube.com/channel/UCiRc27k6XYFqcHM4uSNvJfA
Vindicta (Full-Length Album - 2017)
Released February 17, 2017
All music by Thread of Omen
Recorded, mixed and mastered by Neil Bezuidenhout and Stephen du Plessis
Art by Victor van den Heever
Buy The Album: