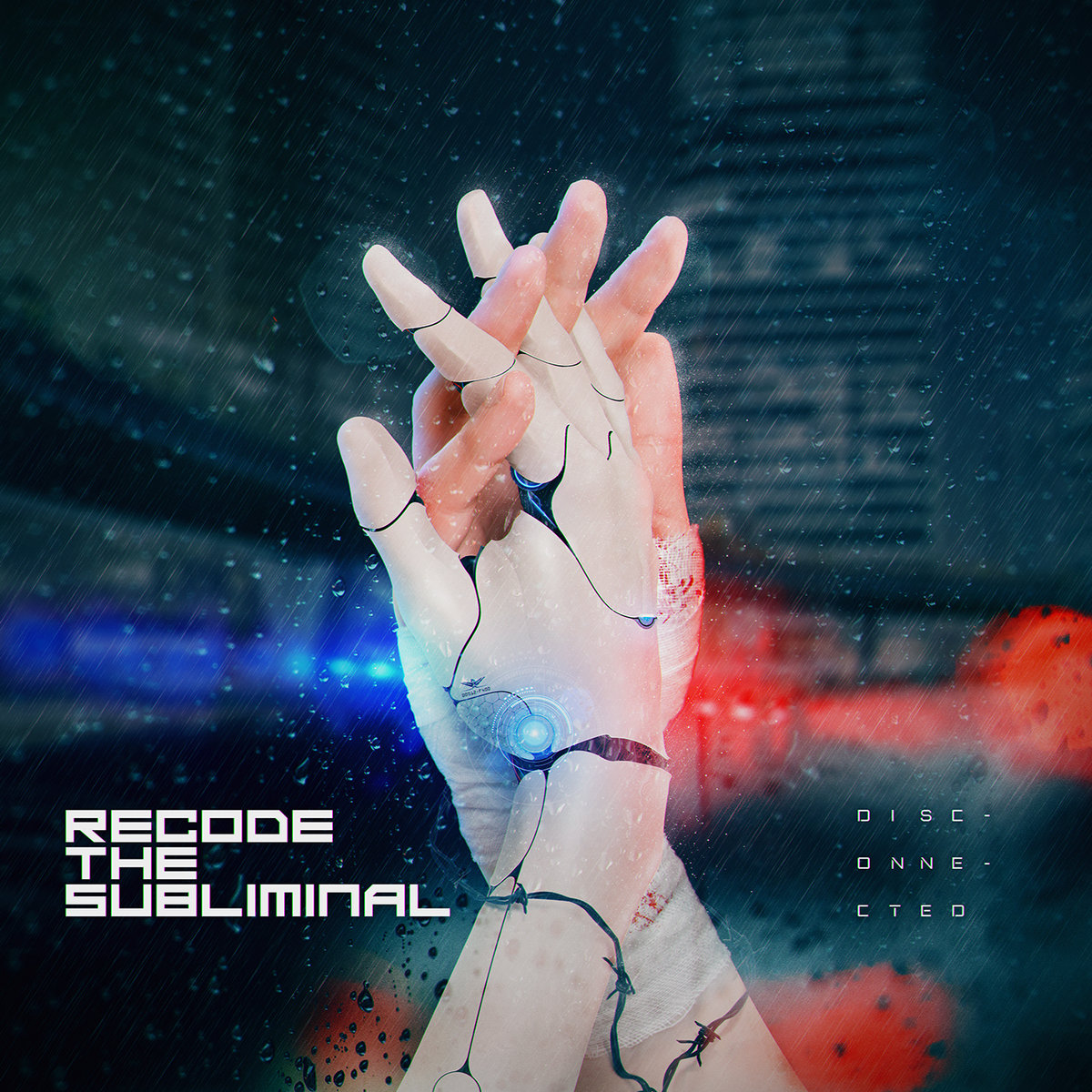 Recode The Subliminal was formed in 2013 after the disbandment of their former group, xXXx, which still consisted of Jaro, Devel, Eduard, and Yen. After the transformation to Recode, they began searching for a new vocalist to complete the lineup, while also writing songs and preparing their debut album. After a couple of unsuccessful attempts, they finally found a new singer; Ryan Strain, from the United States. From there, Recode transformed again into more of an online band, focused on creating music, rather than playing live shows. The band quickly took on new life and found a new energy. On March 30th of 2016, after over 2 years of hard work, and 1 year of working with Ryan, Recode The Subliminal released their debut metal album "The Cost of Every Man".
The debut album by Central European band Recode The Subliminal, "The Cost of Every Man", details various events, social issues, and disasters leading to the end of civilization, and ultimately, the end of the world. From the start, you'll be bombarded by heavy sounds and dark melodies, only to be swept away by some lighter, more hopeful tunes. As you near the end, the sound shifts to something more grand and orchestral as we slowly come to the realization that all may truly be lost. With lead guitars and ripping solos provided by our producer, Jaroslav Lukáč, rhythm guitars and orchestration composed by Devel Sullivan, huge drum sounds made possible by Eduard Štěpánek, crushing bass contributed by Yen Štěpánek, and the massive, dynamic vocals and lyrics of Ryan Strain.
The album musically, it's solid. However, it may be the concept that really drives this one home. It's a record surrounding current events – for better or worse. Usually the later. It chronicles the modern decline of modern mankind through 12 solid tracks spanning nearly an hour long listening experience. Recode The Subliminal's "The Cost of Every Man" is truly a must-listen for all extreme music lovers.
Riding the tails of the success of their debut album, the band released their next project. "Disconnected" is a story inspired by Deus Ex. In a time of technological enlightenment, augmentations are the new high standard in medical advancement. Whether they're for repair or replacement, or even just enhancement, people all over the world are fulfilling their dreams and overcoming obstacles like never before. The possibilities are endless...
Formed In: July 1st 2012
Status: Active
Years Active: 2012-Present
LINE UP
Jaroslav Lukac: Guitars, Mixing, Mastering
Devel Sullivan: Guitars, Samples, Orchestration
Ryan Strain: Vocals, Lyrics
Location: Prague, Czech republic
Genre: Modern Melodic Metal/Progresive Metal
Record Label: Negative Tunes
Booking/Press Contact: recodethesubliminal@gmail.com
Facebook: https://www.facebook.com/RecodeTheSubliminal
Bandcamp: https://recodethesubliminal.bandcamp.com
Soundcloud: https://soundcloud.com/recode-the-subliminal
Last fm: http://www.last.fm/music/Recode+the+Subliminal
Reverbnation: https://www.reverbnation.com/recodethesubliminal
YouTube: https://www.youtube.com/user/YamiRyan4509
Spotify: https://open.spotify.com/artist/68FB6q7XC6TDdyMeGmH5Yo
Merch: https://www.cdbaby.com/cd/recodethesubliminal3
Disconnected (Full-Length Album - 2018)
Released March 1, 2018
Guest Artists
Katie Thompson guest vocals on "In A Different Light":
All art associated with this album and the various singles and videos was created by Tullius Heuer:
Stream and Order the album at: